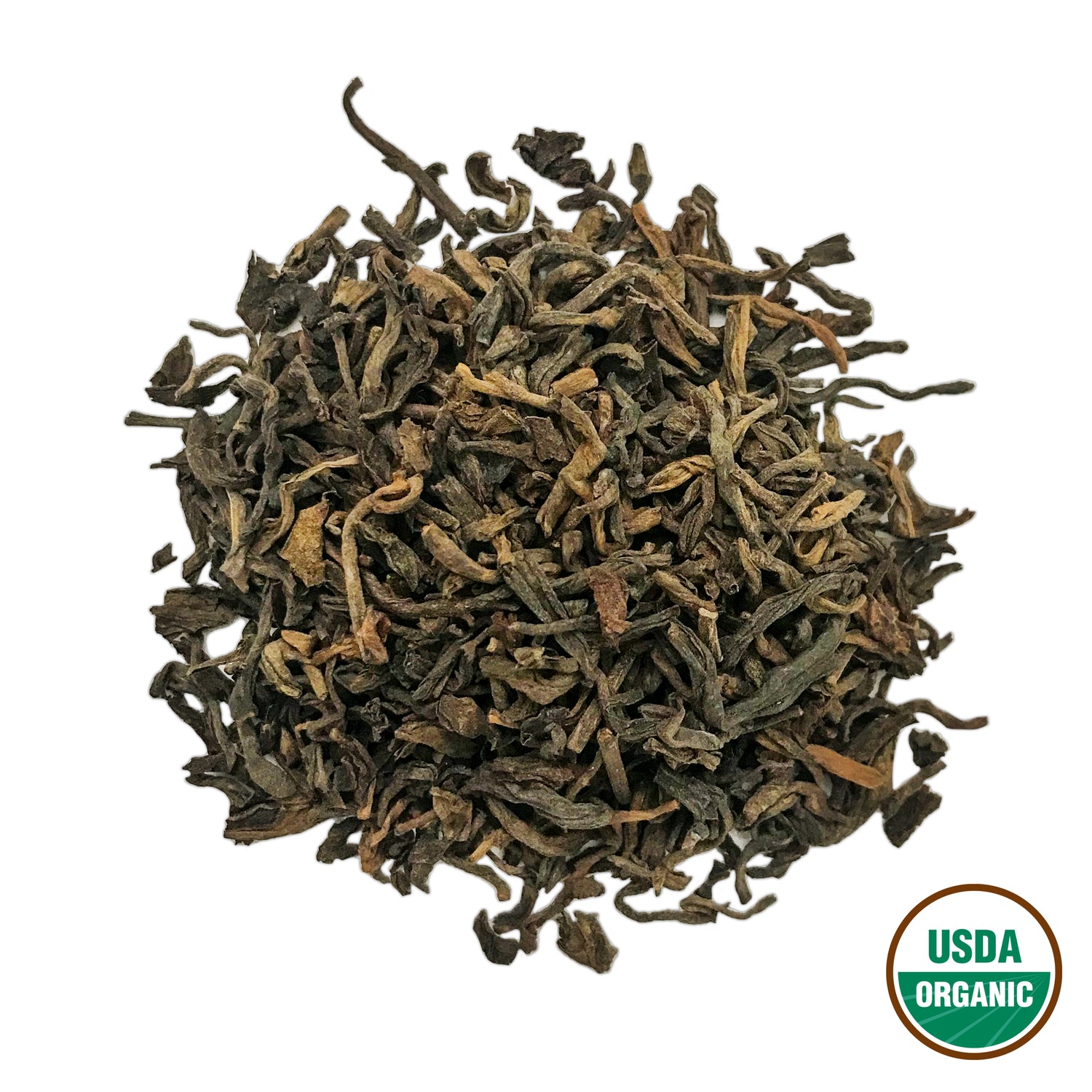 Organic Puerh Classic
Organic Puerh Classic comes from the mountains of southern Yunnan Province and brings a bold and deeply layered profile. It is naturally sweet with hints of cocoa and a woodsy finish. This Organic Puerh is perfect for drinking every day, either hot or over ice.
Great served hot or iced.
Ingredients: Organic Puerh Tea
Sold by the ounce.
---
HOT BREWING INSTRUCTIONS:
1 Teaspoon per 8 oz of water
---
COLD BREWING INSTRUCTIONS:
1 Teaspoon per 8 oz of water
Place in refrigerator and steep for 8 to 24 hours depending on taste
---