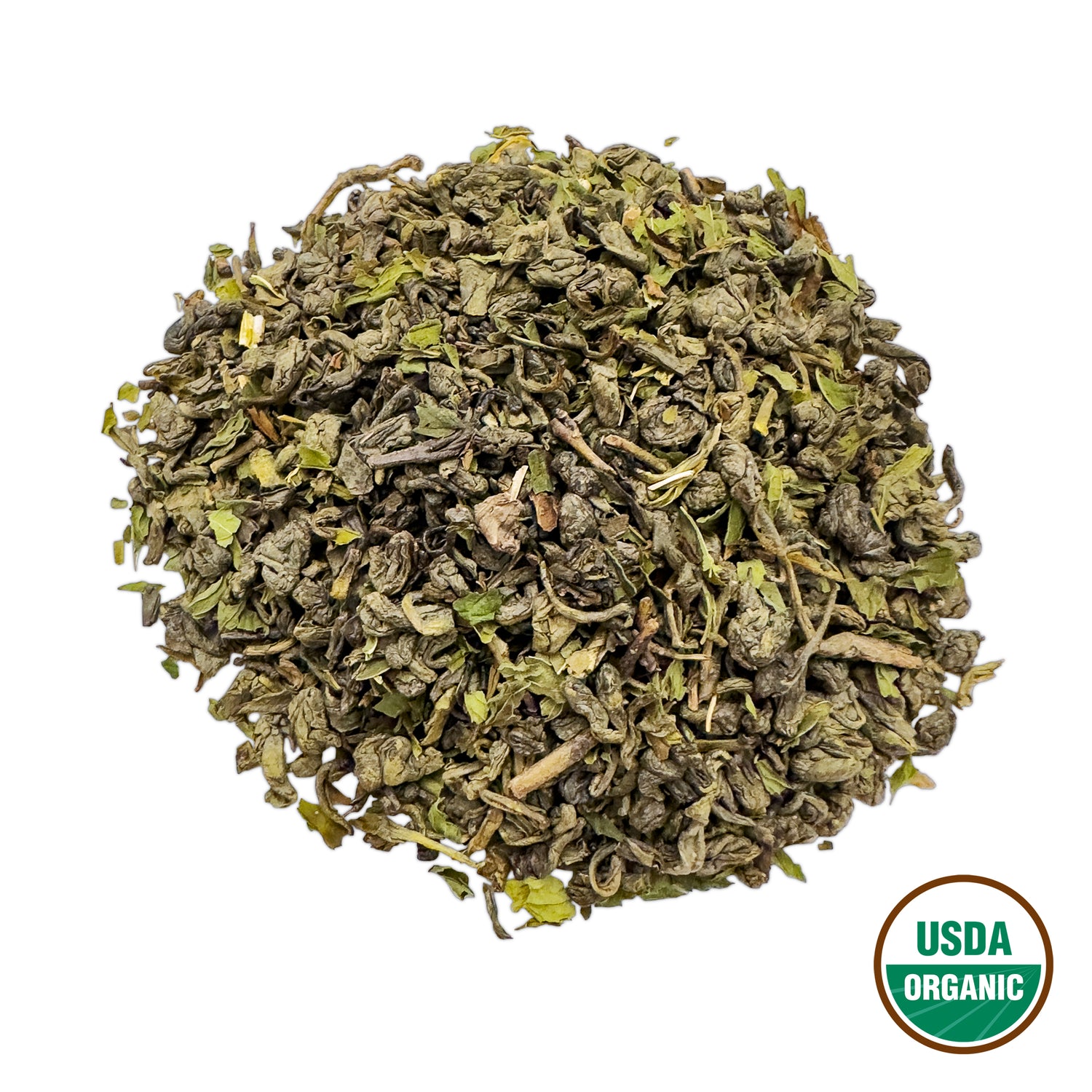 Organic Moroccan Mint Green Tea
A traditional Moroccan blend of organic spearmint and organic gunpowder green tea. The green tea unfolds into large leaves, with a pale ecru cup and a strong minty flavor. Very refreshing.
Sold by the ounce.
For further information about gunpowder green tea, please read my blog-post:
"Gunpowder Temple of Heaven Green Tea."