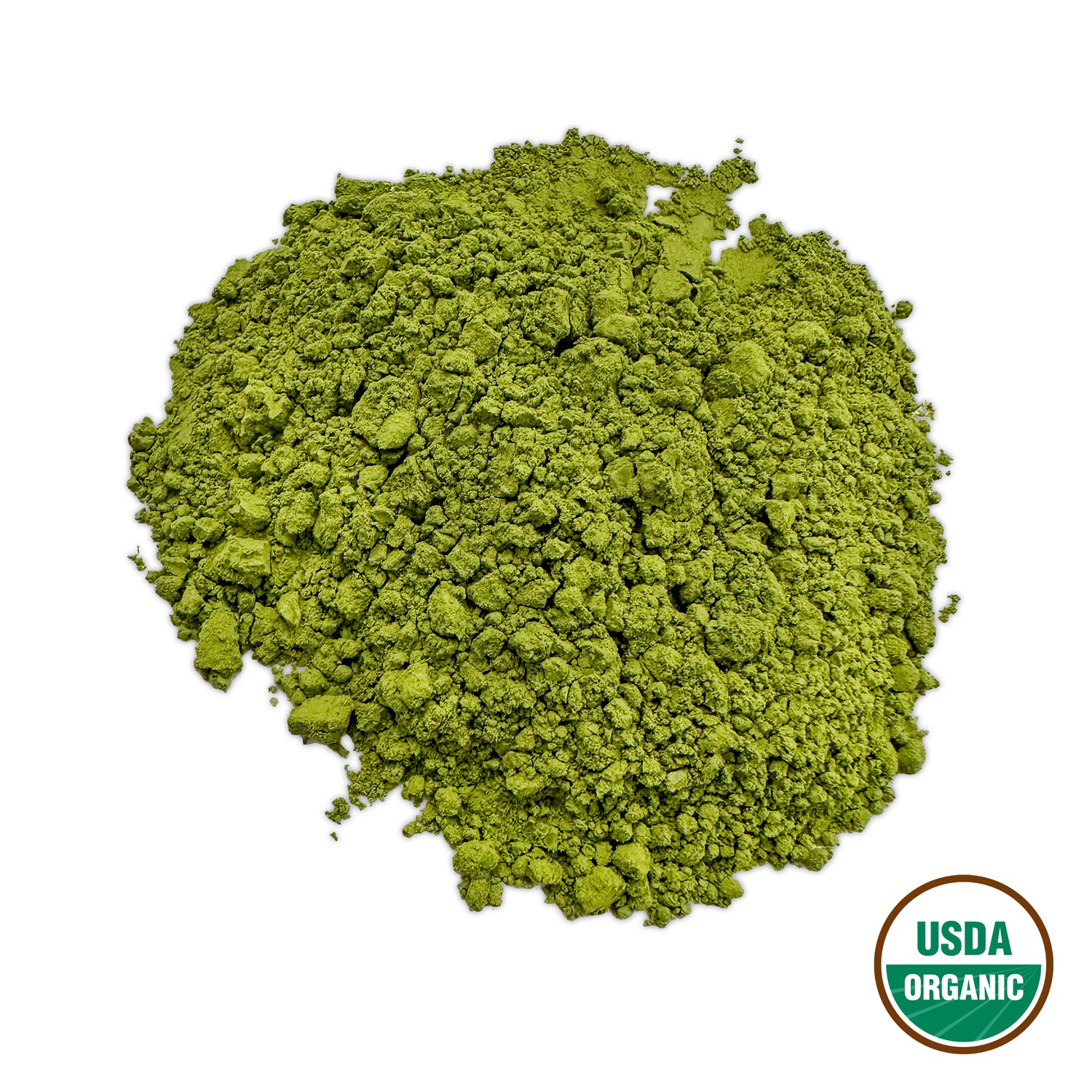 Organic Matcha
Organic Matcha is a fine stone-ground green tea powder — fresh, inviting, and delicately vegetal. When whisked, it transforms into a smooth bowl of ceremonial matcha, with a strong, noble aroma, complex vegetal flavor, and a silky finish that leaves your mouth watering.
A well-made serving of Organic Matcha is textured with a frothy head like a perfect espresso with silky crema. It neither looks nor tastes like any other kind of tea.
We invite you to be transformed by the feeling of sustained energy, vitality, and focus you'll get from a daily cup.
Our Organic Matcha has no added sweeteners, preservatives, or coloring. Perfect by the cup or added to your favorite smoothie.
Great served hot or iced.
Sold by the ounce.
---
HOT BREWING INSTRUCTIONS:
1 Teaspoon per 8 oz of water
---
COLD BREWING INSTRUCTIONS:
1 Teaspoon per 8 oz of water
Place in refrigerator and steep for 30 minutes to 1 hour depending on taste
---