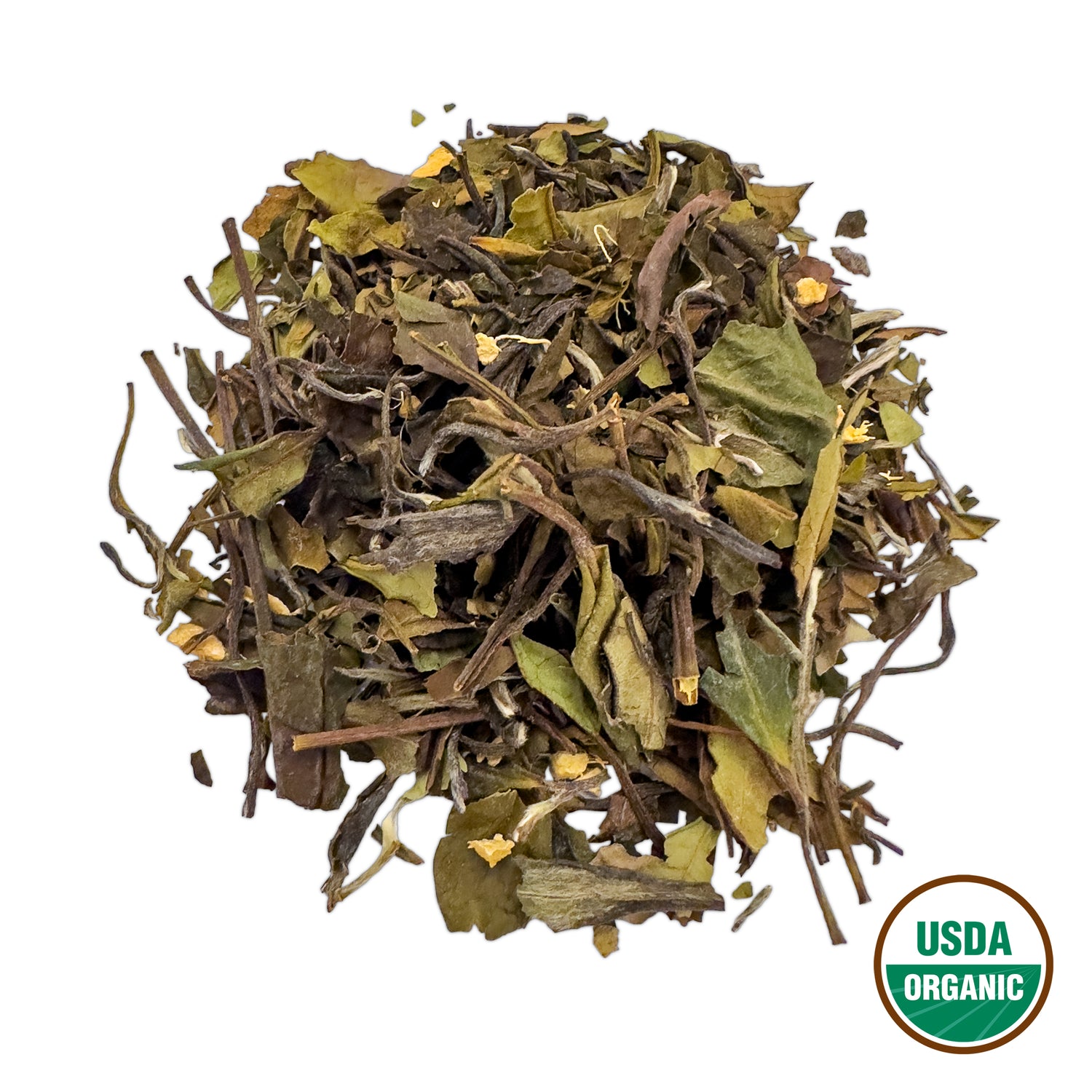 Organic Ginger Peach White Tea
Transport yourself to a fragrant orchard in mid-summer with this mouth-watering blend of peaches, ginger and antioxidant rich white tea. White tea has a delicate, honey-like flavor and contains exceptionally high levels of the amino acid theanine, which is known for its ability to reduce stress, promote mental clarity and act as a natural anti-depressant.
Great served hot or iced.
Sold by the ounce.
---
HOT BREWING INSTRUCTIONS:
1 Teaspoon per 8 oz of water
---
COLD BREWING INSTRUCTIONS:
1 Teaspoon per 8 oz of water
Place in refrigerator and steep for 30 minutes to 1 hour depending on taste
---